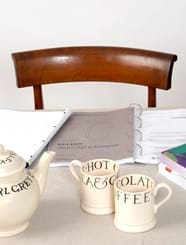 Values
Be One
The integration of mind, heart, soul and body is our guiding principle.
Example: Whenever we communicate we relate the parts to the whole.
Be Explorative
We provide creative tools with which our students can discover themselves.
Example: We share philosophical thinking to broaden minds and open eyes.
Be Sharing
We share a passion for learning where knowledge can be transformed into understanding.
Example: We provide learning experiences from lectures, texts, diagrams, video and audio recordings etc.
Be Clear
We do everything simply and honestly - people trust us.
Example: We distil information down to the essential. We use models, charts and imagery to convey complex ideas.
Be Compassionate
We provide first class service, support and encouragement, so students enjoy the fellowship.
Example: We nurture relationships through the years of study and on into professional practice.
Be Ethical
We fundamentally care about this planet and the people on it – we are all connected.
Example: We recycle, use environmentally sound materials, we give back to the community.
Be Better
We make people's lives better and better, we never accept second best
Example: If it is worth doing it is worth doing well, everything we do is better than the competition; we remove the 'new age' fluff that clouds our marketplace.
Be one, be explorative, be sharing, be clear, be ethical, be compassionate, be better